Scodix E106 Enhancement Press
Scodix Foil
The Scodix E106 enhancement press delivers superior enhancement solutions for printers in the packaging industry. With new and innovative capabilities, Scodix E106 provides viable, profit-generating opportunities for the folding carton market. Uniquely designed in B1 (1060x760mm) format for ultra-fast production (up to 4,000 SPH), the press supports exceptional short to medium run lengths not yet achieved in the printing industry. Exclusive to Scodix, this exceptional combination of features and functionality provide unmatched benefits for folding carton printers and converters to differentiate their offering and boost profit margins.
Digital Enhancement Press Series Touching the senses with prints that stand out in a form never seen before in the world of printing, the Scodix S Digital Press Series allows you to offer your customers brilliant, high quality graphic communications products with tangible dimensions that stand out and differentiate them from their competitors.
Scodix Foil Station is an optional module, that runs in-line with the Scodix Ultra Pro Digital Press, delivering unmatched foil enhancement capabilities, including high gloss, embossed, variety of densities for short to medium runs, using a highly advanced, highly-efficient digital process. Scodix Foil is ideal for commercial printers, coping with short to medium runs, who today have to outsource the foil application or to use a long and expensive make ready process including molds and dies, as well as for converters doing high-end short up to medium runs.
The Scodix Ultra™ Digital Presses are the most productive in the series and enable commercial PSPs and folding-carton converters to produce tangible enhancements for a wide variety of applications; marketing literature, stationery items, book covers, boxes and premium packages, greeting cards, photo albums with VDP capabilities based on a barcode system, and more – the opportunities are endless. Place your stamp on almost any printed media.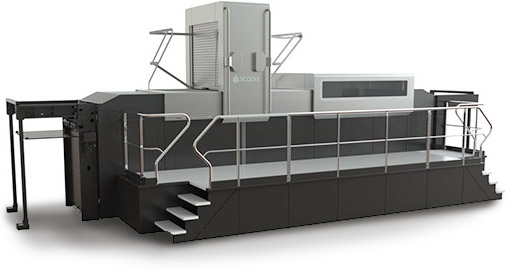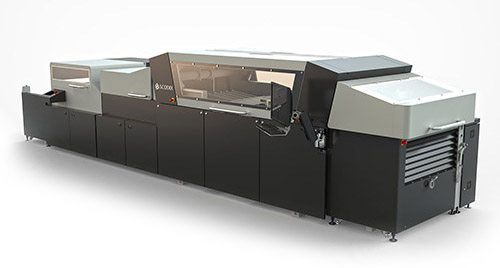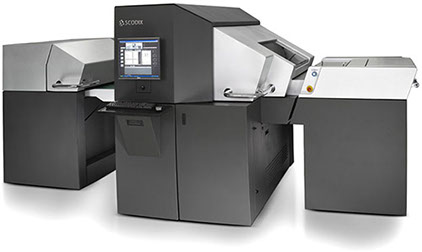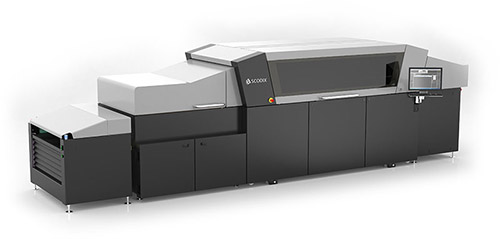 